Online Marriage and Family Therapist - Cognitive Behavioral Therapy - Psychodynamic Therapy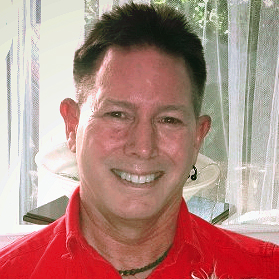 Greetings! My name is Mark Jeremy Trybulski. I am a Licensed Marriage and Family Therapist in the State of California, MFC53284. I currently am attending Southern California University to obtain my PsyD in Psychology.
I live in Palm Springs with my adorably sweet Maltese, Lulu. I am very focused on balancing my life with work, school, family and friends, and enjoying life one day at a time.
I practice one of two types of "therapies". I can work with my client as a Life Coach, or, as a Psychotherapist. As a Life Coach, we focus on today, and how we can make it a better tomorrow. As a Psychotherapist, we delve into past events, relate them to today and how they can be used to live a happier, healthier new life.
I see individuals and couples. My two therapeutic models of choice are Cognitive Behavioral Therapy and Psychodynamic Therapy. A Psychodynamic Theory is a view that explains personality in terms of conscious and unconscious forces, such as unconscious desires and beliefs. Cognitive Behavioral Therapy is a type of psychotherapeutic treatment that helps a client understand the thoughts and feelings that influence behaviors. I have an extensive background in addiction therapy, gay and lesbian issues/concerns (I am gay, myself), HIV/AIDS, Dual Diagnosis (specifically, Bipolar and Depression), Crisis Intervention, and just plain LIFE.
My therapeutic model follows along with the flexible and relatable type of lifestyle I lead. I don't rely on formalities in session, but rather an atmosphere of safety, comfortableness, sharing, and learning. As a therapist, I believe it is important for my clients to realize that we are all equals in life. And, I realize that, through circumstance and at any time, I could be the person sitting next to me. We, all, have life issues to share - both good and bad. And it is important that we have someone who will hear us and understand our concerns. All of us strive to be the happiest and healthiest we can be with what we know. But when we get stuck in the rut of trying to do better and not having the success we desire, it is important to hear another perspective. Perspectives are like clothing. Try it on and see if it fits. If it does, wonderful. Wear it in good health. If not, take it back and get a new outfit. There is one for everyone out there, it just takes a little work to find the one that fits you.
I am available for Telephone Sessions, E-mail Sessions, On-Line Counseling Chat Sessions and Internet Therapy through Skype. I offer 30 minute sessions and 60 minute sessions.
"If you do what you've always done, you'll get what you've always gotten." – Tony Robbins